My new project!
1995 Ford Mondeo 24v V6 Si saloon
82,000 genuine miles
£350! 8)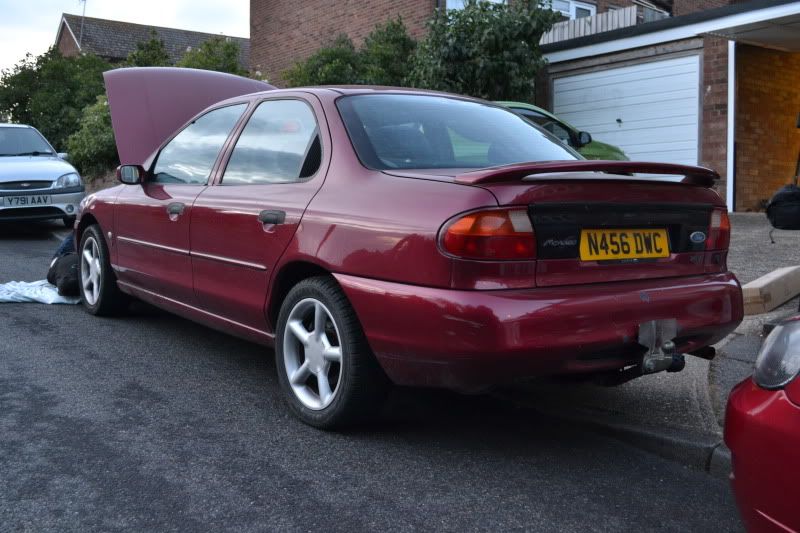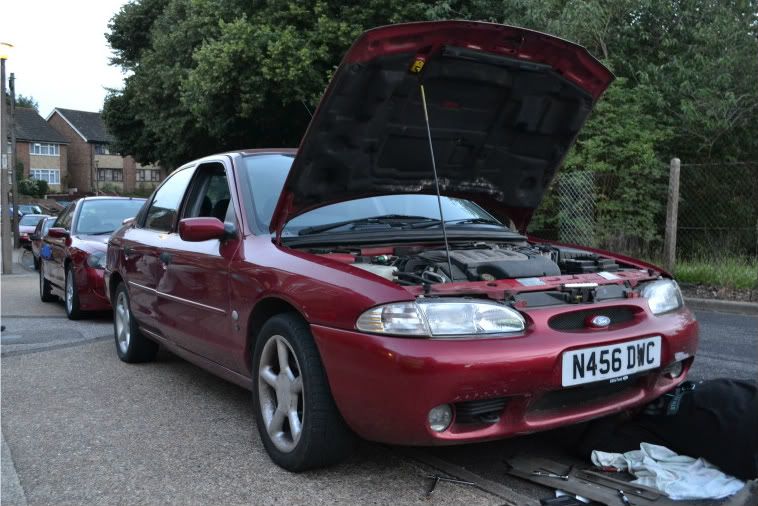 Ignore Nipsy under the front end... I told him to put the handbrake on
As soon as the civic is gone, which i hope will be sooner rather than later, i will really get going!
I was originally planning on buying a 4x4 Si and doing either a Zetec turbo or Focus RS conversion, but decided that these would both be way to pricey to consider, so decided to go for the 24v duratec power plant instead. Good figures out of the box, and tunable.
So far i have managed to source
Standard front bumper
Phase 1 RS front skirt, sides and fogs.
Mk2 dash with trip computer
The list of parts to purchase/source
Phase 1 RS rear skirt and bumper
Phase 1 RS spoiler
Mk2 Focus RS alloys in 4x108
Suspension setup
Polybush everything
Exhaust system. Single or twin? Not decided yet
Induction kit
Morette Headlamps
Mk2 Recaro leather interior
And then it will be over to ISLA Motorsport for the respray.. Havnt fully decided on a colour yet, but i was swaying towards a dark metallic graphite...?
I feel like a 5 year old at Christmas and cannot wait to get started!
When its finished it will be a car Mod Evo can be proud of!