So my diary starts today, I have had my Mk1 4x4 since February 2010 (had one before that but kept it standard) I have been planning big things for her for all this time as I wont rush a big project. I must start by thanking both Davey h for all his help finding the parts I needed and guidance so far, as these cars are very rare, and Percy for answering all my PM's about zetec Turbo options amongst other ideas.
The car is only mildly mod'ed with 4 x RS arch spats a Powerflow exhaust, Bomz induction kit, skimmed head, Fiesta RS 1800 inlet and a superchip and tinted rear lights. While I have been thinking about "Big Power" I have been collecting chassis parts to take the already good handling up to another level, I was taken for a spin in Davey h's 4x4 a few weeks back and after that I knew how I wanted my car to handle.
I have collected almost everything that I need for the chassis upgrades so now it's just a matter of fitting it all, I have:
4x wishbone (front and rear) Powerflex poly bushes
Front ARB Powerflex poly bushes
Uprated droplinks (front and rear) with Superflex polly bushes made by "Striker 1" on CEG.
Mk1 Focus RS wheels
21mm rear ARB (BAT) from the USA with Poly bushes
Bilstein struts with - 35mm Spax springs
Front strut brace
Rear Strut Brace
New top mounts and bearings.
I am waiting on the Bradness designed uprated rear arms (being crafted for me in Canada as I write this)
Percybiguns old vented bonnet to be treated with Hammerite on underside and re sprayed to my car's colour and fitted.
Morette lights to go on and cold air feed pipe along with the cold air feed trumpets to accomodate the batterey relocation to the boot.
I will be having the car resprayed at some point as it really needs it.
Also on my shopping list are ASBO brakes and Mk3 callipers and eventualy a Zetec Turbo conversion.
My car went in for an MOT today (passed with no advisories) but as I had noticed a knocking sound coming from the rear ARB as the standard bushes were knackered I though it made good sense to have the rear 21mm BAT bar with poly's installed to replace the original 18mm one. The BAR was not cheap to import from the states but it has truly improved the handling no end. and I cant wait to get stuck in and have all the other chassis mods done.
This is how the car looks now, you can see that a respray is very much needed: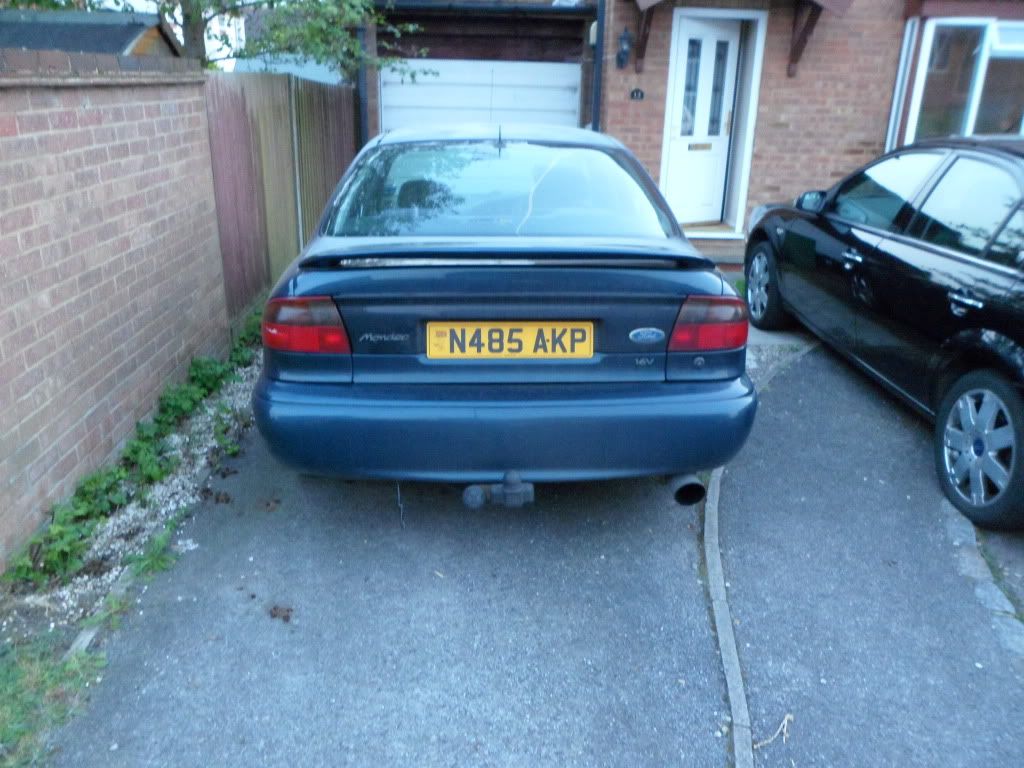 Here is the BAT 21mm bar: