I recently bought this car (about 2 months ago). Since owning it I have given it a service oil, filter and plugs etc. I have got it MOt'ed (Expires Jan 2016). The car is totally rot free there is no rust on this car due to being owned by an elderly man for many years and being garage kept. I bought the car from a man who cleared the elderly chaps garage out for him. The car runs and drives really well it has the later 205 block 2.0 pinto efi engine. The car is very original and unmolested it even has its original ford mats and original stereo.
The car has done 64,000 miles and although there is no service history with the car you can see the mileage is genuine by the condition of the car. I have to sell this as I just have to many cars and not enough time to enjoy them all. The only downside to this car is it does have some car park dents and scratches. I have made no attempt to hide these and i have pictured all of these areas. I would rather people see the car how it is and not badly touched up/painted etc. This is a really good basis for a mint car as it is rust free it wouldn't take much to make the bodywork perfect again.
I have tested everything on the car and it all works electric windows, central locking, clock/date computer etc. The interior is in excellent condition on the car as you can see in the pictures and it is really comfortable to sit in and drive. This is an everyday usable classic that will only go up in value and with a little bit of time and effort on the bodywork this could be a real mint car. As i said i have to sell it as since having it ive barely driven it as i just dont get time due to work commitments and owning two other classic fords. The car is MOT'ed & Taxed so can be test driven by anyone who is interested.
here are some photos for you to look at: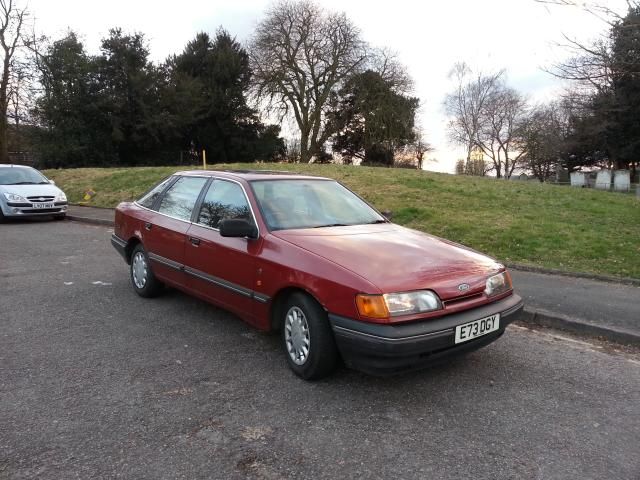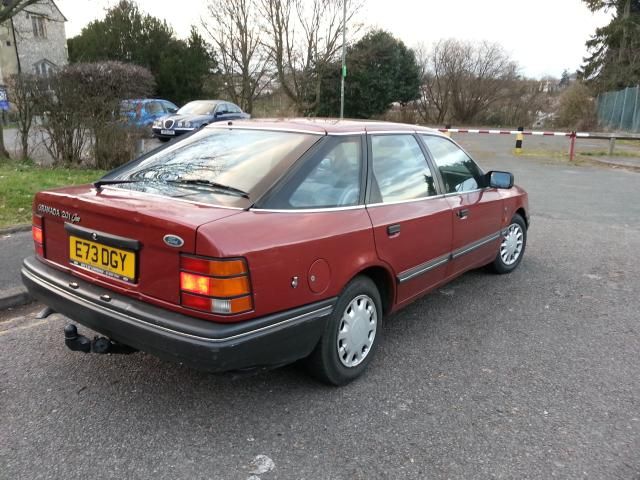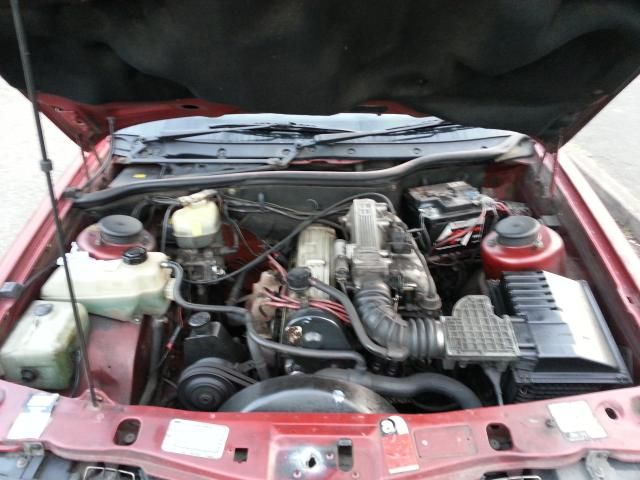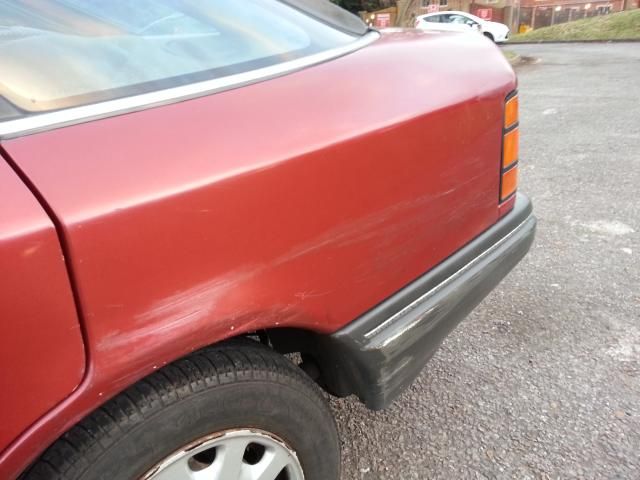 The car is Located in West Wickham Kent
I am asking for £800 ono
Call Peter on 07808-862786