Discussion Starter
·
#1
·
We had been struggling along with the fabia until we realised it was pointless being cramped in a small car. That's where the mondeo comes in.
The fabia was a great car and certainly up there with one of the best I have owned but with our other car being a 107, it was in for the chop.
We had a outline of what we wanted and what it must have. These included
big boot
petrol engine (only do 3 - 4k of town driving a year)
parking sensors
climate control
ISO FIX points
Black
got to last us 5+ years
We looked at array of cars including insignias, freelanders, qashqai's etc but none really ticked all the boxes. Until we found the Mondeo at our local garage. Was very lucky to find a petrol version with relatively low miles, FSH, and all of the above as the 2.0 petrol is not the most common engine. I have had a 08 plate mondeo before a few years previous and was a joy to drive even if the electrics were a bit iffy. For some people it isnt the most striking of cars but has all the stuff we need and more and has the most important things.
It is a 2010 Mondeo Zetec in black with the 2.0 petrol FFV engine. It has 145bhp but feels a bit more. Even though it is a heavy car it certainly shifts. It came with the optional 18" wheels, Climate control with rear air vents, Parking sensors front and rear, autochanger, cruise control.
All I can say is we wont struggle for space and so nice to drive. It only has the 5 speed box but even at 70mph it is nice and quiet and suspension is soft but in the corners is really nicely balanced. I have added mudflaps front and rear as I think it really finishes the car off. It has been averaging 39mpg over the 250miles we have already done but I am sure that will go down with the more town driving we do.
Anyway here are some pics. (will get better soon)
Old fabia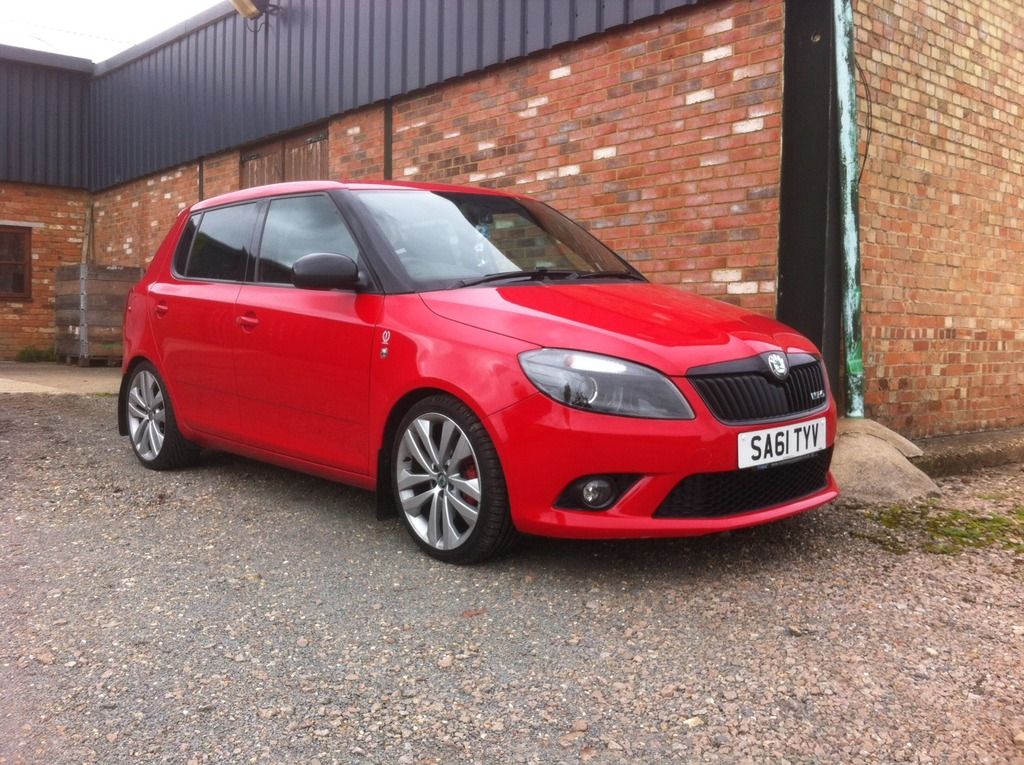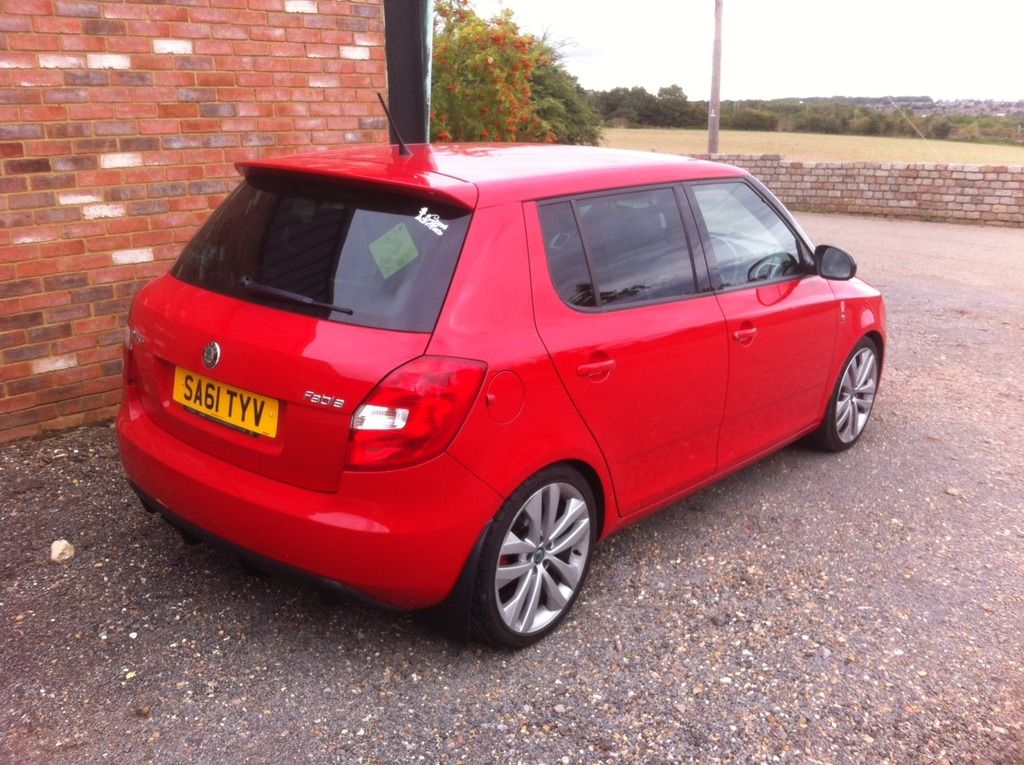 Mondeo