Discussion Starter
·
#1
·
hey guys, just thought id show u my car after a good meguiar'n last week, the old 3 step :L ,
sadly the weather went really bad and the pictures dont do my hard work any justice at all
, it looked so sexy in the sunlight... IT WAS GLEAMING
also got some new number plates on coz those ones were really scabby as u can see :eyesup: ,
ok its a 2.0 si :whistling:
Mods;
RS bodykit - genuine,
Bomz induction kit
FSE boost valve
Twin Scorpion exhaust
Morrette headlights
Lowered too much (look at those back arches lol!)
Plenty of ice (pics to come soon)
and a few interior touches :innocent:
just need to get my new rs bumper sprayed and put on, then im gonna get the wheels refurbed and some new Toyos!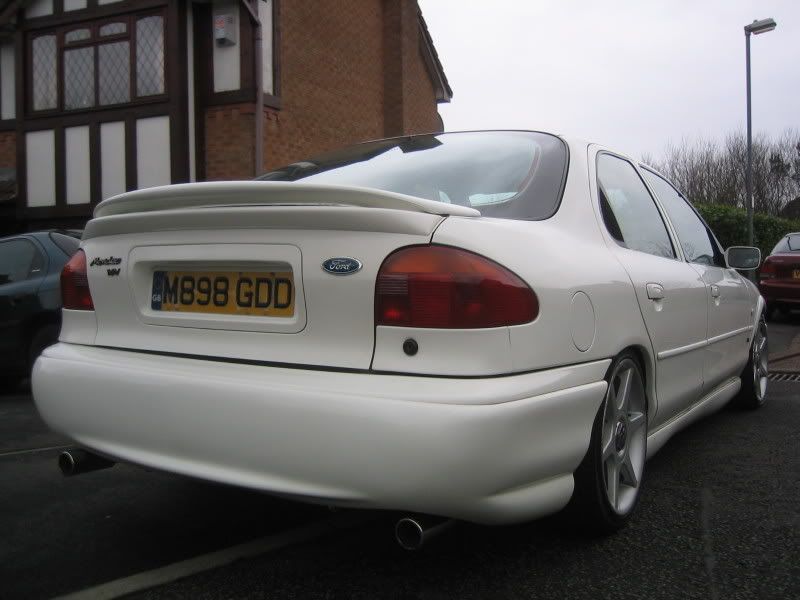 Next on the list;
Tinting the lights red,
Painting the badges red,
finishing off install,
getting it on the Rollin road for a tune up of the FSE valve,
FEEDBACK PLEASE, ANY CONSTRUCTIVE COMMENTS APPRECIATED,
workin on the ice at the moment including the sound deadening, lol look at the inside of this door trim, also did the inner skin of the door and dynamated around the speaker, my ice system will sound nice im determind to have no rattles lol! ill get some more pics up when its finished,