So for the first time since I got the car there is an inch of water in the passenger foot well.
Read a few posts stating the pollen filter housing seal disintegrates over time, so thought I'd have a look and take pics while at it.
First off torx driver for the plastic trim/grill assembly vent that screws to the body and clips to the bottom of the windscreen.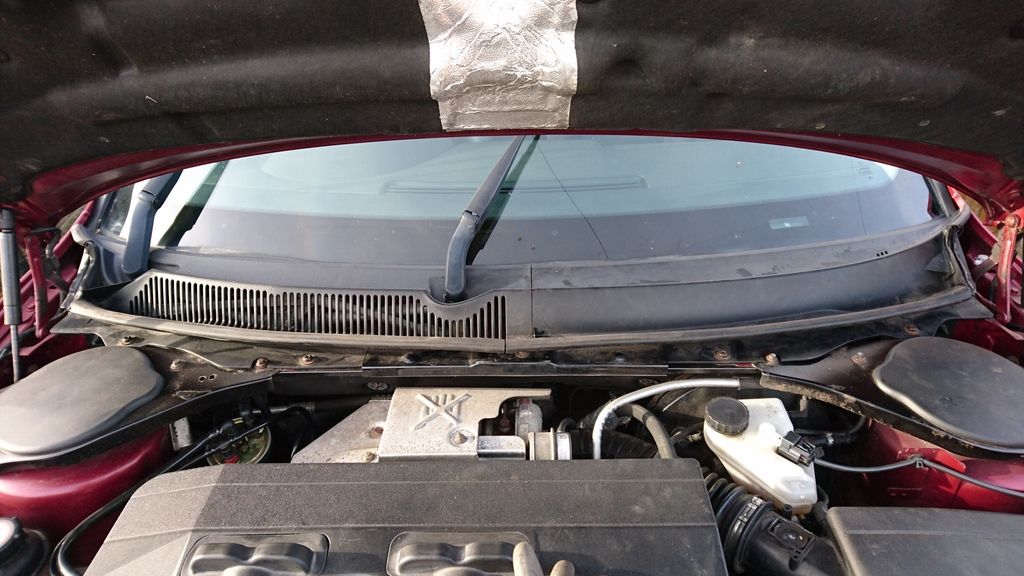 Leave the wipers in the up position to make things easier. If the grill assembly hasn't been off before it will be well gunged in position so might be an idea to remove the wipers from their splined shafts.
Remove the centre steel piece with 1 x torx screw dead centre.
Then remove 2 x torx screws from each half of the grill assemblies.
I only removed the one side (passenger)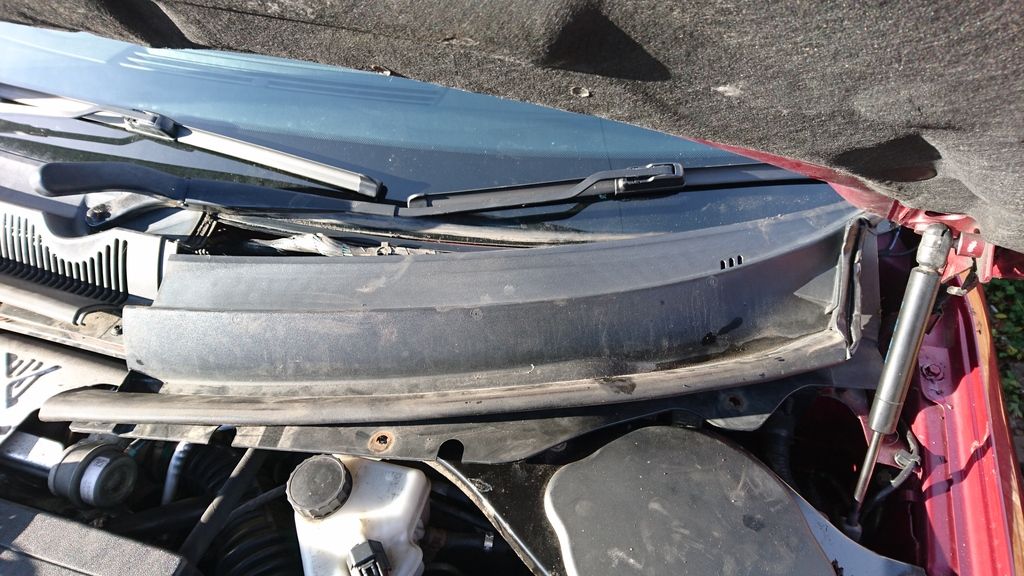 Take care removing not to kink or fold/bend the hard plastic strip that clips to the bottom of the screen and to the grill/assembly cos it is in one piece across the windscreen.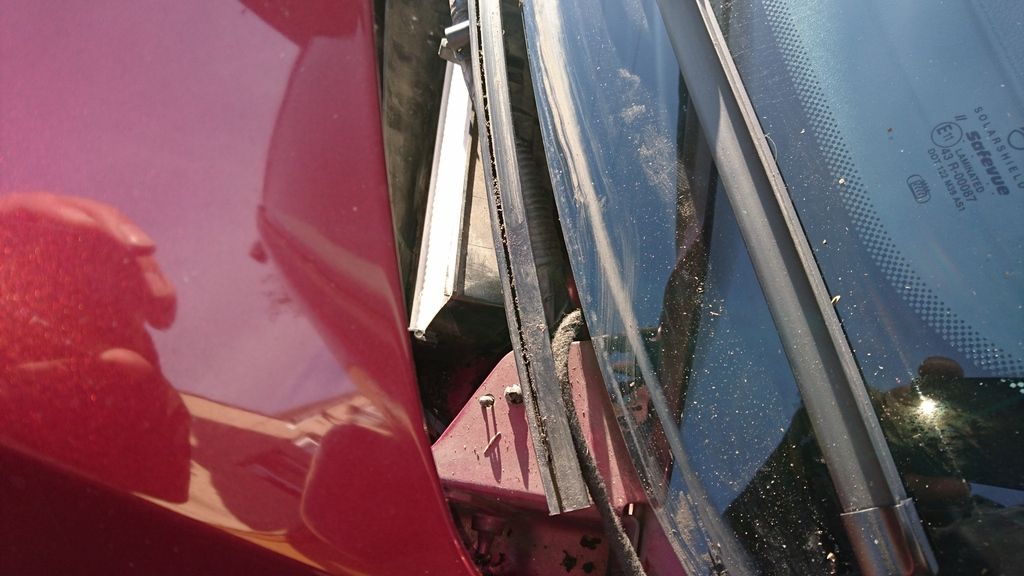 The plastic grill has a rubber seal bonded to it where the plastic strip clips.
Exposed Pollen filter